Obituary for Ruth Travis Precise
Mrs. Ruth Travis Precise, of Oak Ridge, born December 29, 1918 in Fackler, AL, passed away Thursday, September 28, 2017 at her home surrounded by family. She was the fourth of 14 children born to Thomas Franklin and Lunda Armanda Dolberry Travis. She is preceded in death by her husband: John Wallace Precise; parents: Tom and Lundie; and brothers: James Estil, Brice, Wenford, Howard, Jack, Ernest, Albert, and Clyde; and sisters: Annie Mae, Edith, and Elsie; grandson: Dustin West; sons-in-laws: Glen West and Tony Habenschuss; and a great-great granddaughter: Maria Ortiz.
She is survived by her daughters: Kaye Habenschuss and Joy Precise of Oak Ridge, former son-in-law Gary Lard, and Eveonne Christensen (Terry) of Athens, AL; sisters Ruby Medlock and Peggy Hicks of Pisgah AL; grandchildren: Rusty West, Jennifer Gibson, Laurel Madden, Dr. John Lard, Lisa Acasia, Morey Christensen, Amy Nugent, Rachel Thomas, Travis Christensen, and Melinda Reid; 25 great grandchildren, and 13 great-great grandchildren.
Tom and Lundie Travis raised their large family on a farm in the Tennessee River Valley of northern Alabama. Being one of the older children, Ruth was given a lot of responsibility doing housework, cooking, sewing, quilting, needlework, tending the younger children, and working in the fields. She used these many skills in her life as wife, mother, and grandmother as well as serving others. She was truly one of 'The Greatest Generation' of hardworking men and women who lived by the motto "use it up, wear it out, make it do, or do without."
Ruth and Wallace met when he was home on leave from the Army; they were married shortly afterward on December 27, 1941 and began working on their own farm. After a few years and a crop failure, Wallace decided to get a temporary 'town' job. The employment office told him of job opportunities for former servicemen doing security work in Tennessee. He was hired as a security guard at K-25 during the Manhattan Project and moved his young family to Oak Ridge in 1944.
Life in early Oak Ridge was a challenge with its constant mud streets and crowded conditions-- quite a big change from the tranquil, green rolling farmland of rural Alabama. They began by living in a trailer, then moved to a victory cottage and finally to a government house on Jefferson Avenue where they added a third daughter and lived until their demise. After Wallace's retirement, they finally stopped talking about moving back 'down home.'
Ruth's family had been baptized into the "Mormon" faith when she was a young child (The Church of Jesus Christ of Latter-day Saints), but with only the Travis and Dolberry families as converts in Northern Alabama, they had to have church at home. Her greatest desire was to have a church to attend. With many people from all over the country coming here to work, there were enough members to form a small branch (congregation) of the church. At first they met in people's homes, later in school buildings, and finally a chapel was built on Viking Road. After the branch outgrew that building, a new chapel was built on South Jefferson Circle.
Our Mother was very active in church, always being of service to those in need, particularly in coordinating meals for the missionaries; if a dinner appointment fell through, she fed them herself. She was a dedicated teacher working with the little primary children, teenagers, and adults. When she made a special dish, we would ask "is that for us?" We were used to her making dishes for others, but she would often make us the same dish or something else special.
Growing up at that time in Oak Ridge was memorable and fun for us. We were always outside playing in the "field" (greenbelt) behind our house, picking blackberries, catching lightning bugs, swimming in the Oak Ridge pool, going to the Skating Rink, watching movies at the Grove Theater and playing at the Atomic Museum (all 3 air conditioned). We walked everywhere since Mother didn't drive and there was only one family car. There were lots of children in the neighborhood whose parents also came here for work; our mother has outlived most of the parents of our friends.
With her passing, a generation has gone. We didn't realize what a blessing and personal sacrifice it was to have a mother at home until we grew up and had families of our own. It was a comfort to know she was there if we got sick at school or for some other reason had to come home—we just had to walk up the hill and she was always there for us.
She cooked breakfast and dinner every day, and we always ate as a family, even with our dad working shift work. She taught us to work, cook, sew, and clean up after ourselves. We washed dishes (no dish washer) even when we had to get a chair to reach the sink. Other jobs included hanging out clothes (no dryer), and helping with the summer canning from our dad's large garden by hunting and washing the jars.
We will forever be grateful for a good mother who loved us and the Lord and taught us to do the same. We love her and will miss her dearly. It will not be the same without her, but we know this is part of the circle of life and that we will be with her again.
Our family would like to express special thanks to the Hospice staff who helped in her final weeks. We are especially grateful for Mother's Helpers who gave her so much love and devotion during the past year: Ashley, Crystal, Kathleen, and Sharon
The family will receive friends on Monday, October 2, 2017 from 11:30 am – 1:30 pm at the Church of Jesus Christ of Latter Day Saints, 140 S Jefferson Circle, Oak Ridge. The funeral will begin at 1:30 pm and burial will follow at Oak Ridge Memorial Park. Weatherford Mortuary is handling the arrangements. An online guest book can be signed at www.weatherfordmortuary.com.
To send flowers or a remembrance gift to the family of Ruth Travis Precise, please visit our Tribute Store.
Previous Events
Visitation
Church of Jesus Christ of Latter Day Saints
140 S Jefferson Circle
Oak Ridge, TN 37830
Visitation
Church of Jesus Christ of Latter Day Saints
140 S Jefferson Circle
Oak Ridge, TN 37830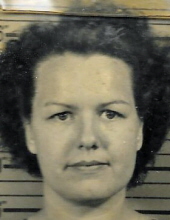 Thank you for sharing your
memory of Ruth
Provide comfort by sending fresh
flowers from our local florist.
No thanks, please don't show me this again.